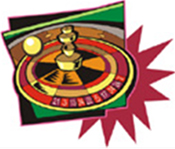 Too many companies "spin the wheel" and select the vendor with the most compelling sales pitch, instead of painstakingly matching every functional need with system capabilities.
Along the way, we give you time to do your jobs. We handle vendor communication, sparing you hours and hours attending vendor sales pitches, many of which overpromise. Because HYM is vendor agnostic, you don't have to worry about any providers receiving preferential treatment. And we keep our work transparent throughout, so you have the comfort of knowing where things are and why throughout.
We often help with technology implementation, including system configuration. Our process maps that helped guide the selection process also help vendors properly configure their systems. Nevertheless, correct configuration requires constant vendor-customer communication, another major time commitment - plus experience expressing business requirements through system functionality. HYM can expertly and efficiently take on these roles.
Team members and IT departments already have full-time jobs. Involving HYM in technology selection will allow you to keep doing them.